Click on all images
Following a request I received from Barbara Wedderburn from Canada asking if I would mind adding some web pages about Lancaster LM751 of 619 Squadron to my web site I was unable to refuse as these men who made the ultimate sacrifice for us all should be remembered in some way. Sadly I am unable to honour everyone the same.
Barbara's request was made because her uncle Frederick Leonard Meredith was the Air Bomber on this aircraft and was killed with four other crew members when it was shot down by the German night fighter pilot Fw. Helmut Bunje on the 4th December 1944 on an operation to bomb Helibronn. The other two crew members survived the crash although seriously injured and became Prisoners of War.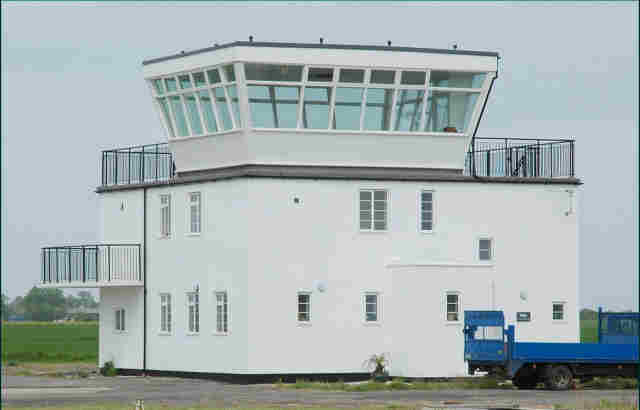 Control/Watchtower at RAF Strubby
RAF Strubby was the base for 619 Squadron in the latter part of 1944 and it was from here that Lacaster LM751, PG-X took off along with a number of other aircraft on an operation to bomb Helibronn, a town sitting on the Neckar River midway between Heideberg and Stuttgart.
RAF Strubby is in Lincolnshire and is the most easterly of bomber command bases and at 16:42 hours on Monday December 4th, 1944, LM751 took off with Robert Schaefer at the controls. Some hours later they were to meet up in the skies over Germany with Fw.(Sgt) Helmut Bunje of 4./NJG 6
Helmut Bunje attacked this aircraft and at 19:34 hours damaged it so severely that it crashed at Baiersbronn about 7km NW of Freudenstadt.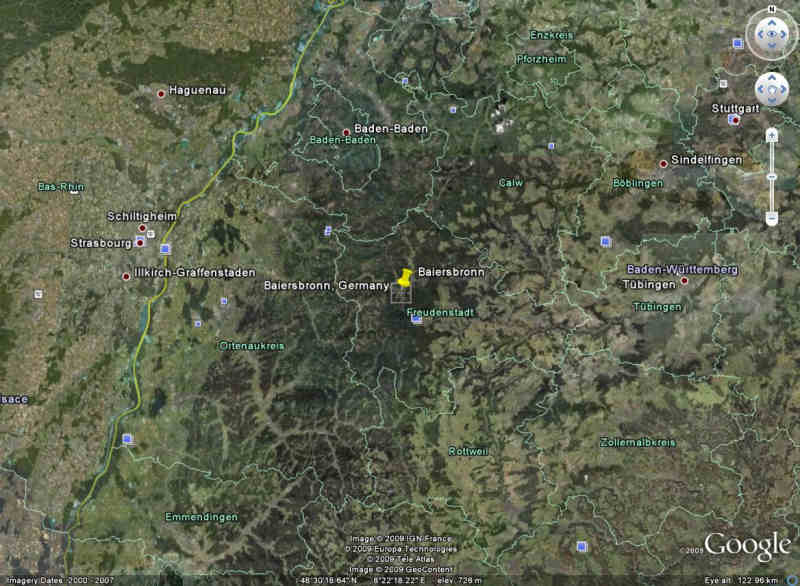 Google image of the crash area of LM751 at Freudenstadt
A few minutes later at 19:38, a second Lancaster of 619 Squadron, ND932, PG-U was shot down by Oblt. Peter Spoden of II/NJG6 and this crashed in the Unterriexingen area about 25km SSW of Helibronn killing six of its crew members with one surviving and becoming a PoW. On this night Peter Spoden shot down a total of three lancaster bombers.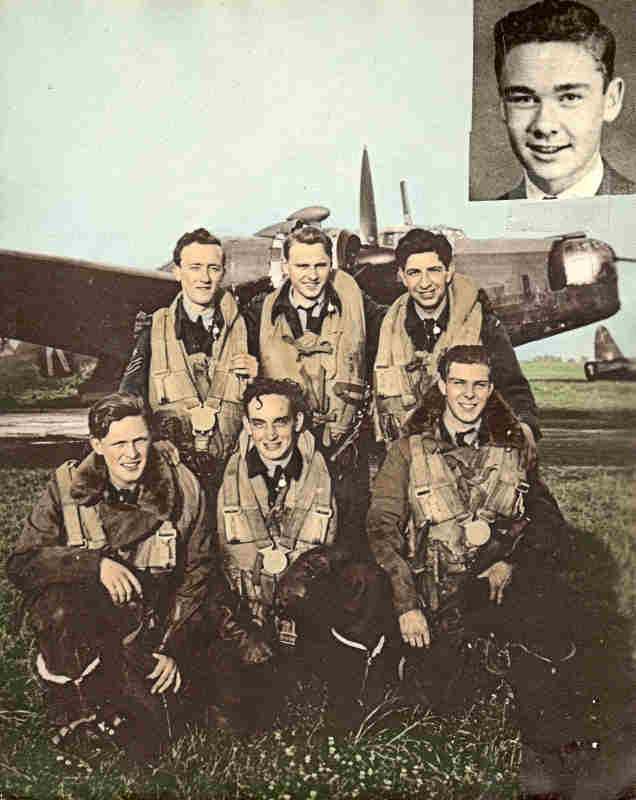 Crew photo of Lancaster LM 751 (see left column)
The crew of ND932, PG-U were:
FO Stanley Victor Chambers, RCAF J/88244 Killed
Sgt Archie Pascoe, RAFVR 1410630 Killed
Sgt Charles John Reed, RAFVR 1607108 Killed
PO Ira Walter Shantz, RCAF J/91118 Killed
F/Sgt John Douglas Galliard, RAFVR 1600952 Killed
F/Sgt Robert Prunkle, RCAF R/202987 Killed
F/Sgt G H Goudy, RCAF PoW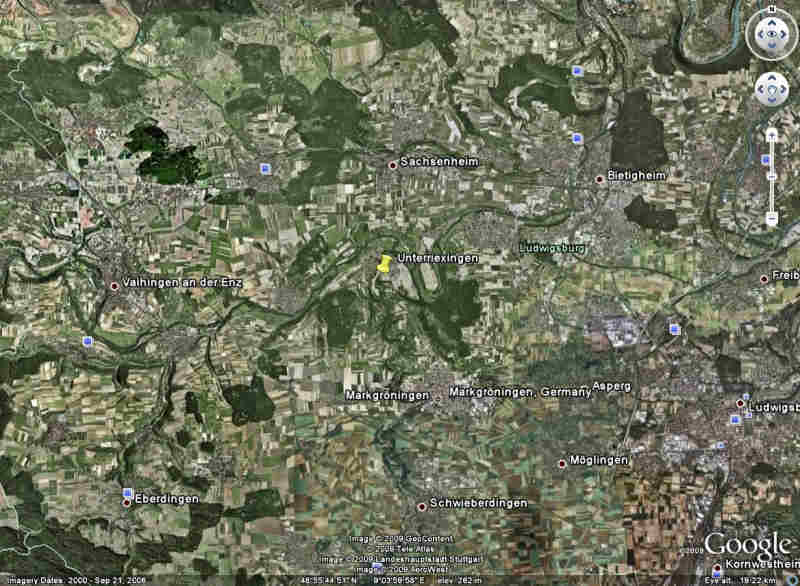 Google image of the crash area of ND932 at Unterriexingen
Memorial to the men and women who served at RAF Strubby Airfield
The plaque on the memorial reads:
"In memory of the men and women who served at Strubby during the war of 1939 - 1945"
Strubby airfield photo's courtesy of ©Richard E Flagg - http://airfields.fotopic.net/