Click on all images
List of the operational sorties undertaken by Lancaster ED627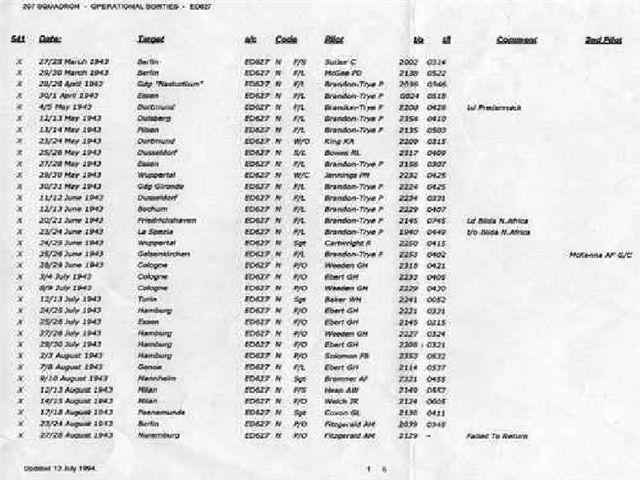 The Loss Card for Lancaster ED627




All G15 on the document means that they are dead



Reverse side of loss card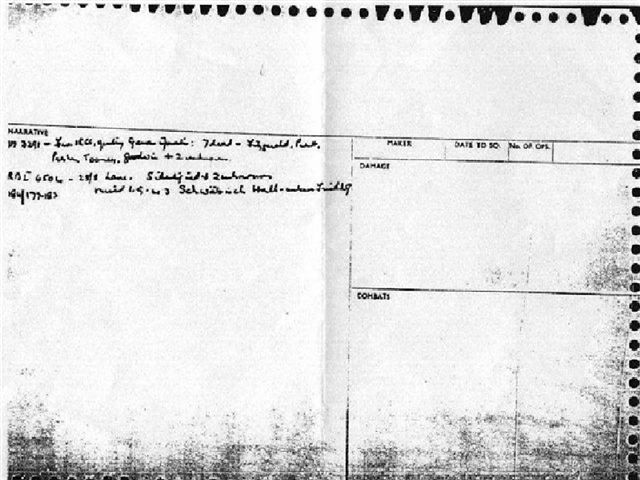 P? 3291 - from IRCC (International Red Cross Committee), quoting German ????: 7dead - Fitzgerald, Pratt, Preston, Toomey, Goodwin + 2 unknown

RBI 6504 - 28/8 Lanc. 5 identified + 2 unknown

184/177-183 buried 1-9-43 Schwäbisch Hall - ??????????.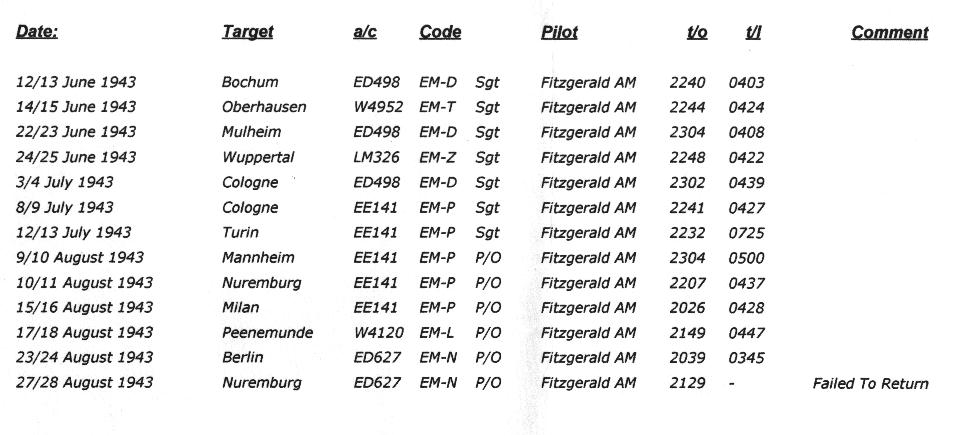 List of operations flown by PO. Fitzgerald and probably the rest of the crew.
This the telegram received by PO. Fitzgerald's father telling him that his son was killed on operations on August 28,
Note date of telegram, November 2, some two months later.
The original Police Report about the crash of ED627 (in German)


To view an English translation of the Police Report about the crash together with location maps

click here
Legend
List
The German documents and information from Germany about the aircraft lost in the Schwäbisch Hall area on this website has been supplied by Herr Dr. Müller, Archivist of Schwäbisch Hall.
Our thanks to him for his help.