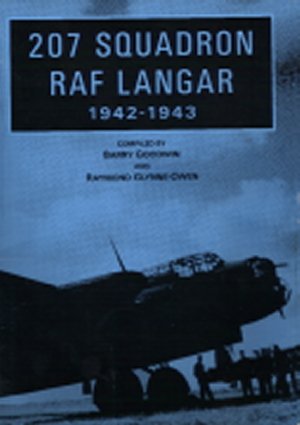 207 Squadron, RAF Langar, 1942 - 1943



This book is compiled by Barry Goodwin and Raymond Glynne Owen. It comprises of stories by members of 207 Squadron with photographs and a brief history of the Squadron when it was based at Langar airfield, Nottingham.
The book may be obtained from....

Raymond Glynne Owen
9 Erebus Close
Spilsby
Lincolnshire
PE23 5LJ
______________________________


Always Prepared

The story of 207 Squadron Royal Air Force.

This is John Hamlins history of 207 Squadron from its beginning as 7 Squadron RNAS in 1915 until it was disbanded on June 30, 1984.
This book can be obtained from......
Air-Britain (Historians) Ltd.
19, Kent Road,
Grays,
Essex.
RM17 6DE